Books
The controversy between God and Lucifer has been raging for millennia. In the last great battle of this conflict God is going defeat all the power of evil through a remnant of weak and vulnerable men. On their loyalty He will stake the honor of His throne.
This story explores the issues at stake in this controversy and why all the power of hell stands against this devoted remnant that will dare to stand for God in the worst conflict there will ever be.
---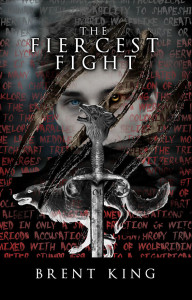 The Fiercest Fight
The Day of Atonement is about killing the beast within. This book is about how that is done.
In the sleepy town of Astor Crossing, something evil stirs… Have you ever battled a beast? If so, you are not alone. Meet Tristan, a troubled teen who longs for a normal life, the very life that eludes him.
When horror beyond his wildest nightmares confronts him, does Tristan have what it takes to survive? It will take all his resources—his wits, his mentors, and his will—to find the wisdom and resolve to win the fiercest fight of his life.
---
Tempting Jesus
The root of the trouble is our will.
The struggle to surrender our will to God—to fight against self, selfishness, and self-preservation—is the fiercest battle that we will ever fight. The human will of Jesus was no different. It shrunk from God's will as decidedly as ours. Without total submission to His Father, the fallen nature He inherited from Adam would have overcome Him as surely as it overcomes us.
This book portrays the battle Jesus fought each day on earth. It paints a picture of his tortured steps, a blueprint of the journey that each one of us must take back to God's will. How do we win this war against our souls? Only a closer look at Jesus can show us how, a closer look explored within these pages.
---