What is The Day of Atonement?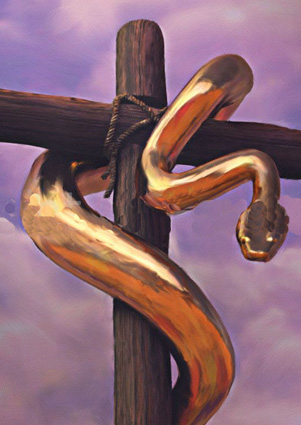 2000 years ago the sacrificial atonement of Jesus made forgiveness and salvation possible. Yet the Old Testament sanctuary teaches that there remains something yet to be done in the atonement process. The Hebrews knew it as the Day of Atonement. On this day, having confessed all of there sins beforehand, they were completely cleansed. They could now enter with their high priest, as it were, into the Most Holy Place and stand in the presence of God.
We are living now in the great antitypical Day of Atonement. If we are to stand blameless before God, then we must allow Jesus to enable us with His grace by confessing every sin. The Day of Atonement, then, is about putting an end to sin in our universe once and for all. Yet, for practical purposes, it is more important to know how we must put away sin than why.
What Is Atonement?
Atonement can be broken down to read at-one-ment. This is a big hint as to what atonement, and specifically the Day of Atonement, is all about. It is simply the process by which God brings man back into a relationship with Him. Through it God will, like a marriage, make the two of us one like the relationship He had with Adam and Eve in Eden before the fall.
How Does God Do This?
This is the big question, and it's not a new question. Nicodemus asked it a long time ago during his night visit with Jesus. Nowhere does Jesus explain more fully—step by step—the process necessary to bring men's hearts back into relationship—or at-one-ment—with God.
When Nicodemus asked Jesus how he could have the new birth, Jesus said, "You can't do it by yourself." Nicodemus then asked if there was anything at all he could do to aid the process. Jesus then referred to a snake story. When a plague of serpents attacked the Israelites in the desert, God instructed Moses to make a snake and raise it up on a poll, and all who looked at the snake lived.
The snake represented Jesus, who became sin for us so that we might not die, but come back into relationship with Him. We must all look to Jesus on the cross to live. There are no conditions to being healed except to look. There is life in a look. In the story you didn't even have to believe, only to look.
What Is God Saying To Us Here?
God is saying that even if we open our Bible, and nothing happens—nothing clicks—it's not our fault. Yet if we continue to focus on Jesus, He has promised to do something miraculous. The Holy Spirit is going to blow into our lives like the wind through the trees. It doesn't matter whether we believe it or not. If we will keep looking His way, a love affair with Him will click, and through this He has promised to transform our lives. Just by looking at Jesus, He will do for us what we cannot do for ourselves.
"This is eternal life, that they may know You, the only true God, and Jesus Christ whom You have sent." John 17:3
The way God makes at-one-ment happen is through a relationship with Jesus that starts just by looking at His matchless love and grace. All God wants from us is to be friends and He will do the rest.
Here Is An Outline of the All-Important Process of the Day of Atonement
When you become a Christian, you enter into a friendship with Jesus.
As you remain with Him, you grow to love Him.
Because you love Him, you care about what others say about Him.
Because you care, you lean more heavily on Him so that He can change you and use you to vindicate His character.
We really have nothing to do except spend time getting to know Jesus. Everything else is only the fruit of that relationship. Morris Venden said it well: "Christianity is not about what you do, but about who you know. And who you know is going to change what you do."
"It is God at work in you, both to will and to do His good pleasure." Philippians 2:13
Perfection Doesn't Have To Be Intimidating
So the Day of Atonement doesn't have to be intimidating. God may well have a people in the end of time who do not even sin by a thought, but that is not our problem. If we trust in God like a little child, with a willingness to learn and believe that His way is best for us, then we are not sinners. Sin is rebellion against God's character and government. But, in accepting Him, our hearts have been put right. Like children, we are always humbly saying, "How daddy? Why daddy? What else daddy?" And whatever our Daddy says we are more than willing to do. We are always willing, even excited, to learn more and become more mature.
So perfection means growing up. It is unnatural, even rebellious, not to grow up. Like growing children, we make mistakes. We fall. We learn. We hurt ourselves. We are perfect babies, that's all. The scriptures say that in this world we cannot see the perfect people that we eventually will become, but God still sees us as perfect as we move step by faltering step within a joyful friendship with Him, within a relationship that desires to please Him. He will make us mature in His perfect time.
Think of it this way: We would be in big trouble if Jesus came to us and asked us to never to stumble or fall again. We know that we're not up to keeping a promise like that. However, if He asked if we could get to know each other, if, as little children, we would place our chubby hand in His—well—the weakest person in the world could do that!
All we need to focus on is Jesus and letting Him be Lord of our lives. Our degree of maturity is His concern, not ours. He promises to finish the work that He started (Philippians 1:6). The Day of At-one-ment is about getting to know Jesus—becoming one with Him—so that He can do for us what we cannot do for ourselves. It's as doable—notice I didn't say simple—as that!
Are you becoming one with Jesus? Are you becoming friends with Him?